Write, publish and launch your bestselling eBook in 60 days.

Guaranteed

.
Step-by-Step Training for Self-Help & How-to Experts.
Scroll below to learn more about this personalized, hands-on, live online course with multiple #1 bestselling author & eBook marketing expert, Geoff Affleck.
Another one of those REEEAAALLLY long sales pages?
I know, I know. I'm not a big fan of them either. Doesn't it bug you when you have to watch a long video or scroll all the way to the bottom of the page to find the price and what's included?
Me too.
So here's an overview so you can decide right now if this training might be a good fit for you -- and if it is, scroll down for all the details:
Some of the Amazon bestsellers I've helped launch (including one NY Times bestseller).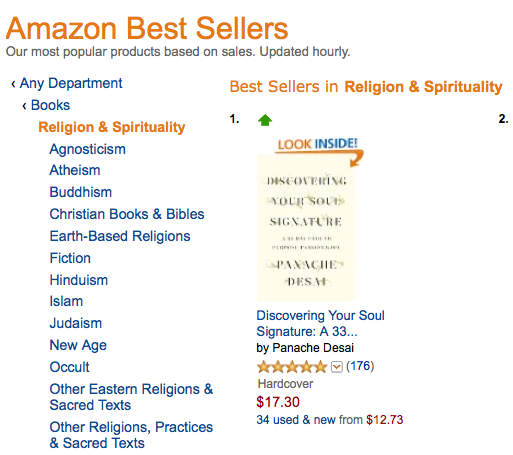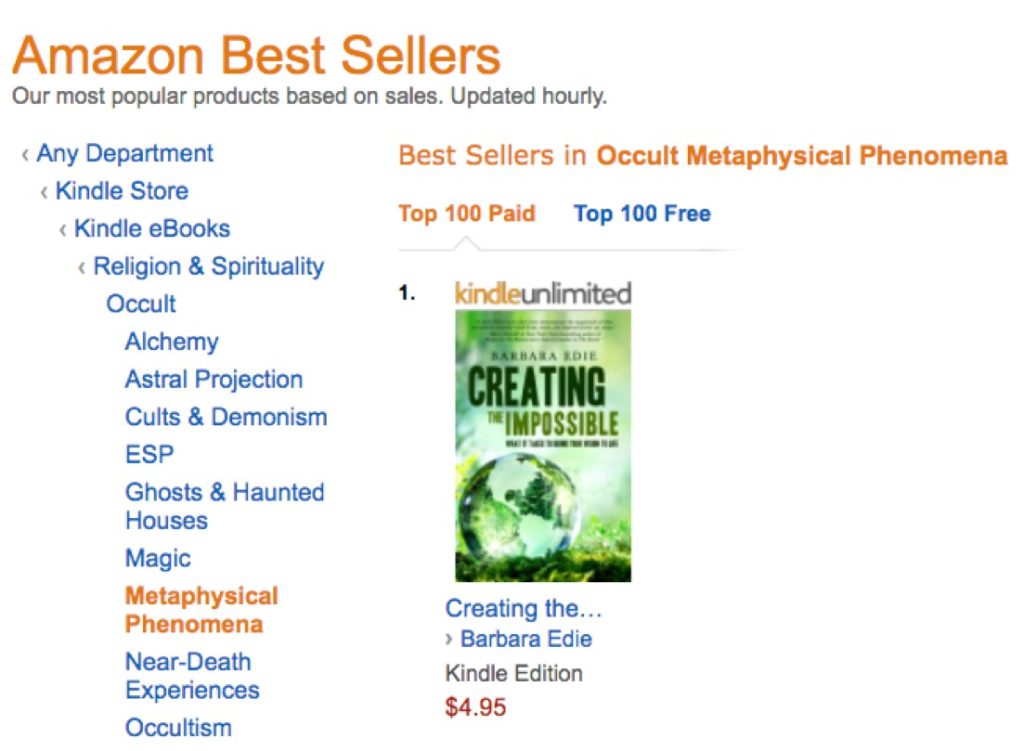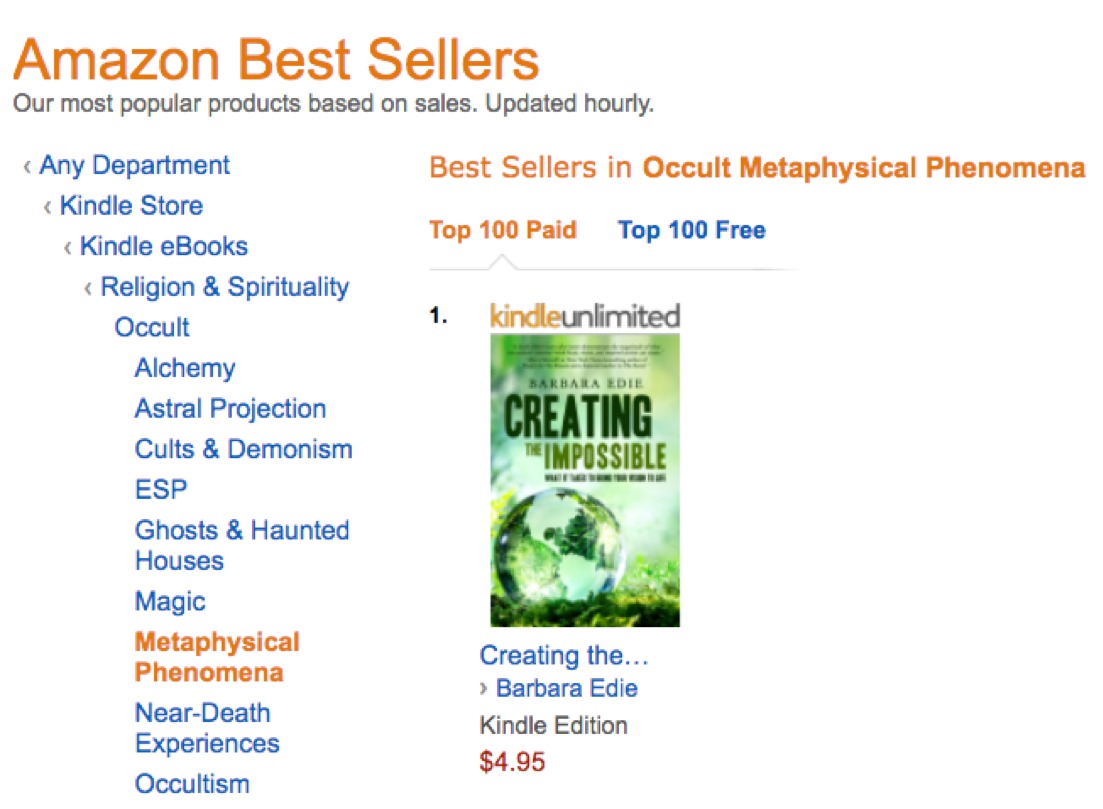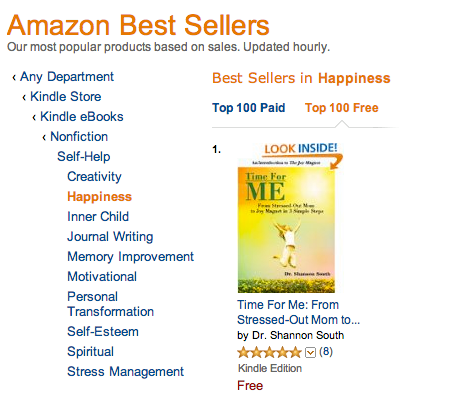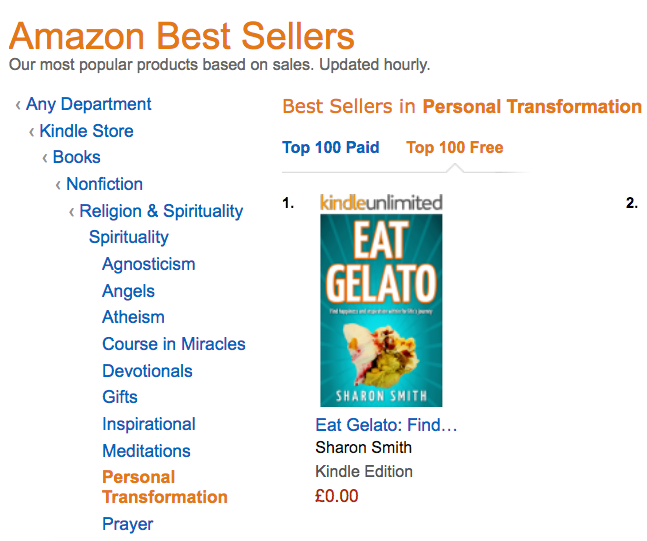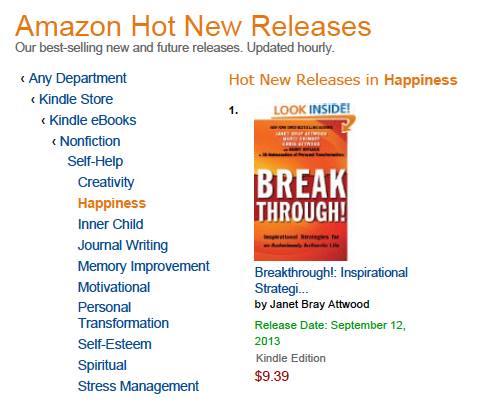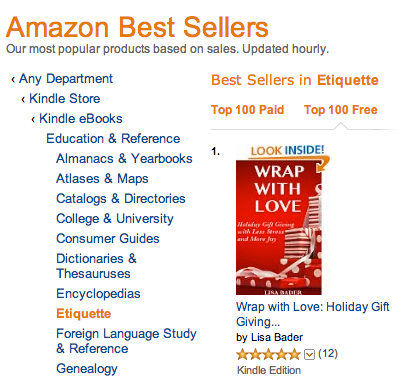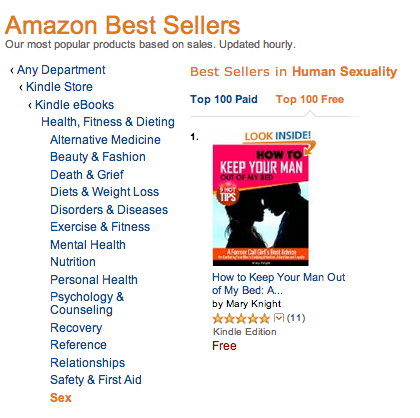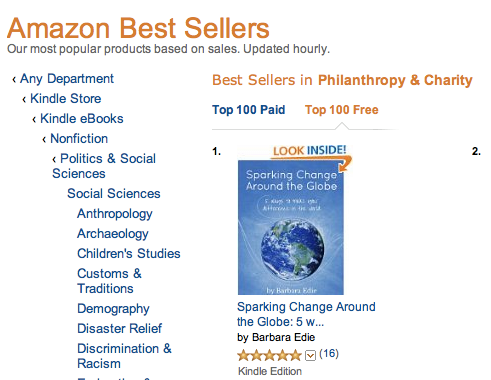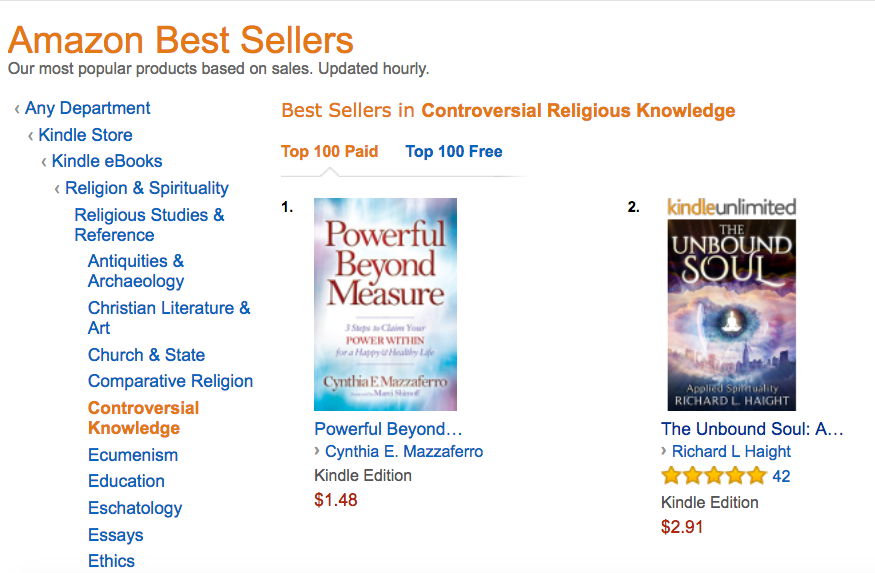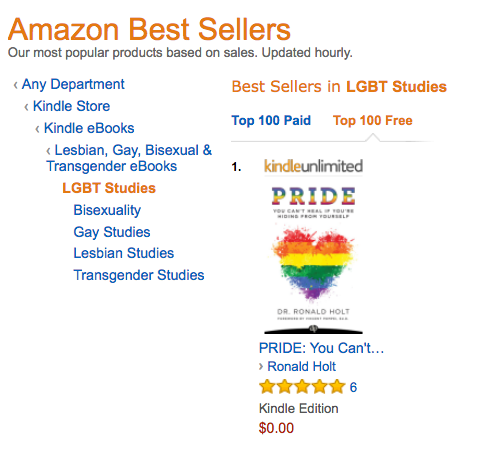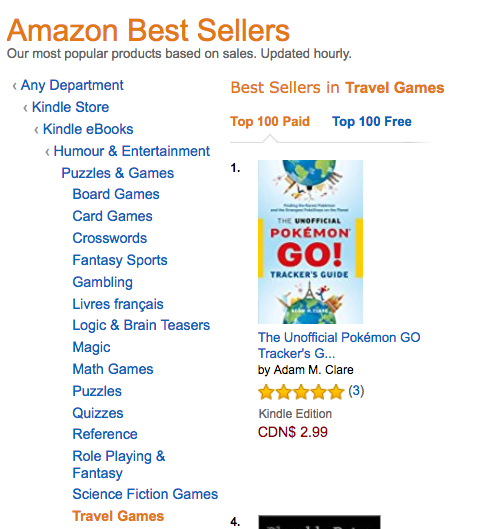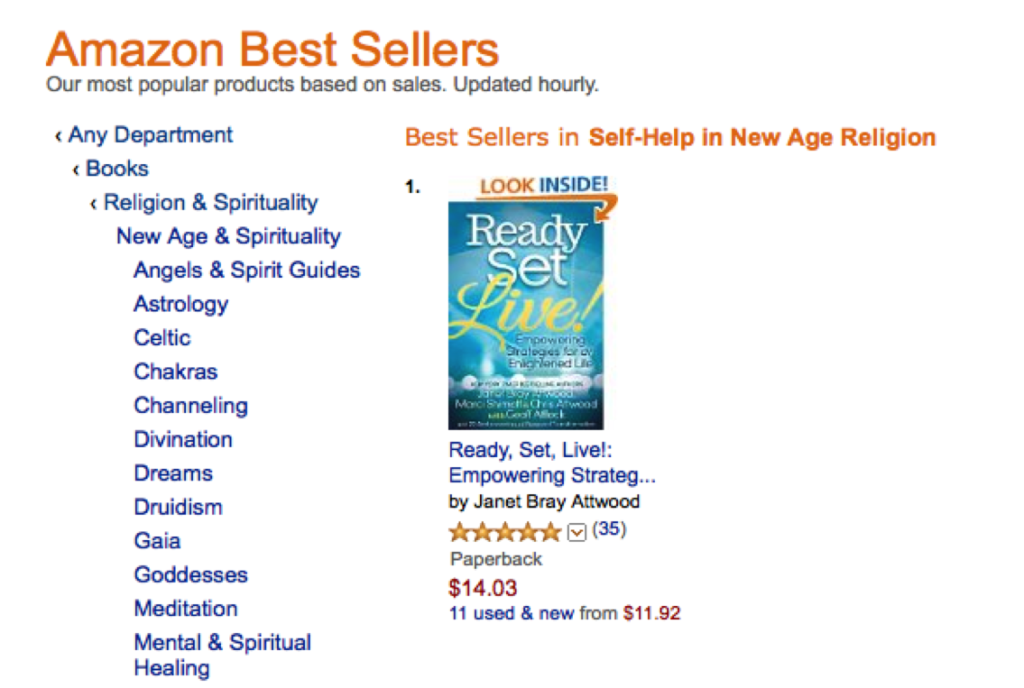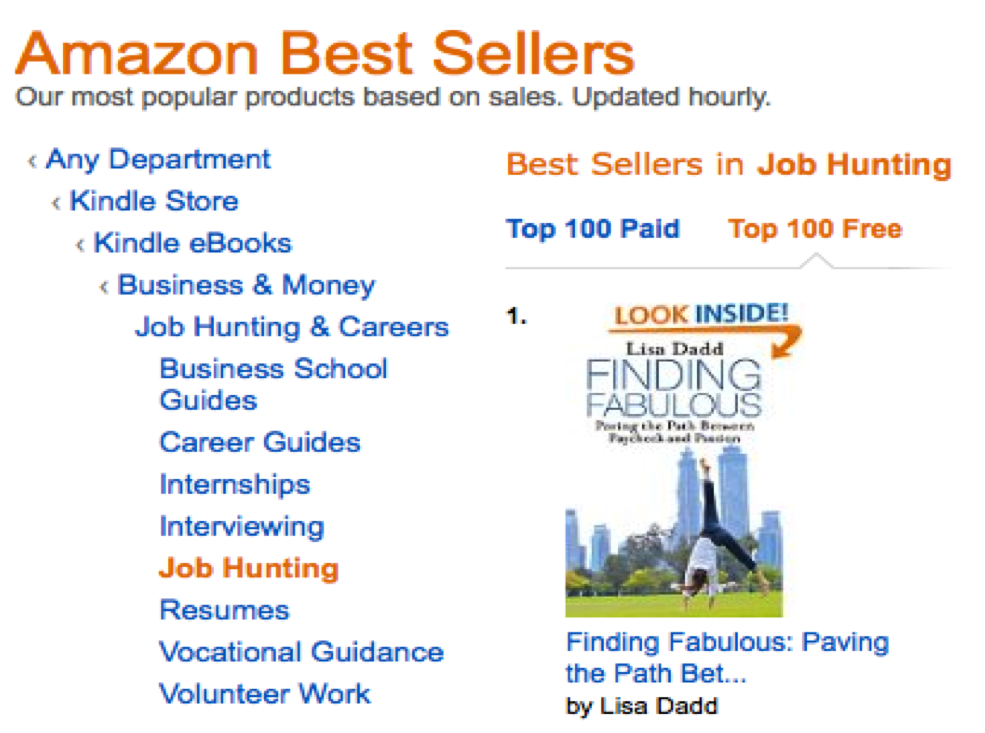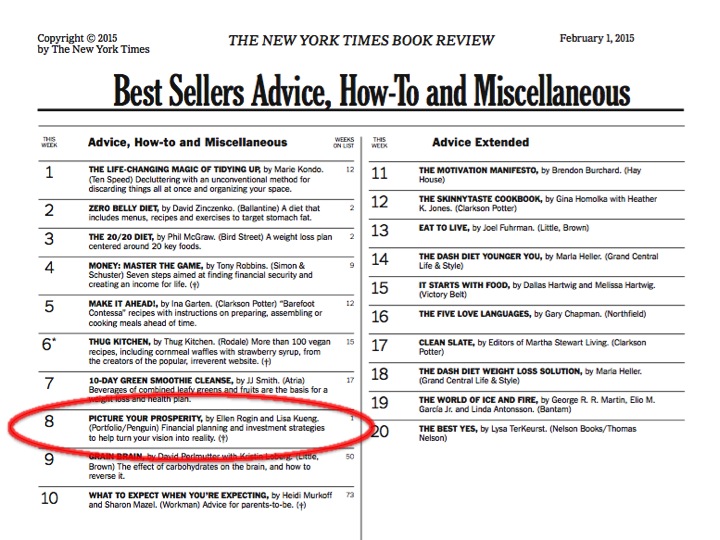 Why would you want to publish and eBook anyway?
I'm convinced that publishing an eBook is one of the best ways to reach more people with your message, teachings and knowledge and here's why:
CREDIBILITY: What would the addition of the words, "bestselling author of [insert your book title here]" on your website, bio, business card and email signature do for your career? You'll be perceived as an expert and, in turn, will attract more speaking opportunities, subscribers, clients and income. After Enlightened Bestseller was published I was asked to do interviews, speak at conferences and I attracted new clients.
FAST: An eBook can be written quickly: 10,000 words or so (40 pages) is easy to write in a few days or a couple of weeks. You don't need to find an agent or a publisher because Amazon will gladly publish your book around the world in just a few hours.
CLARITY: By writing your book, you'll gain insights, clarity and a new level of mastery around your subject. The act of writing will raise your level of confidence and authority.
INEXPENSIVE: You can get a quality cover design for as little as $5 on sites like fiverr.com. Your major expense will be hiring an editor, and this is not the place to scrimp. Your eBook should be of the same editorial quality as a printed book. Budget up to $1,000 for this. Otherwise, there are no costs for publishing, printing, distribution and marketing (although you could invest in marketing, if you choose to).
LIST BUILDING: Because you can insert links into your eBook, you can leverage it to build your email list as readers click through to your website to receive additional bonuses, videos and information from you. We gave away the Enlightened Bestseller eBook and added more than 4,000 people to our email list.
ROYALTIES: Unlike printed books that pay the author between 7.5% and 50% of the price of the book, eBook royalties are as high as 70%. That means you earn around $2.00 on a $3.00 eBook, and this can add up fast.
BACK END REVENUE: You can leverage your credibility as a published (and bestselling) author and offer small and large-ticket products and programs to your new fans who will want to go deeper with you. The Enlightened Bestseller eBook helped generate hundreds of thousands of dollars from the 3-day high-end workshop we offered.
How to choose your eBook topic

Here are a few thought-starters:
Complete the book title: "How to..."
What are you an expert at?
What are you currently teaching or have previously taught?
What are you learning right now?
What have you accomplished that is unique or remarkable?
What are your talents and skills that others would want to learn?
What are you advocating--such as a cause or social justice issue?
What do people ask you for advice about?
What challenges have you overcome in your life?
What unique and interesting stories do you have to share?
Chapter Titles
Once you've narrowed down your topic, the next step is to write your table of contents for about ten 1,000-word chapters. Here are some approaches to help you write your chapter titles:
FAQs: What are the 10 questions people ask most FREQUENTLY about your topic? Survey your target market and ask:


- What's your number-one question about [my topic]?




- What's your number-one problem regarding [my topic]?

SAQs: What are the 10 questions people SHOULD ask about your topic? Highlighting their importance and answering them will position you as an expert.
RESEARCH: Read 3-5 bestselling books about your topic. Look at their Table of Contents for common themes (or use Amazon's "Look Inside" feature). Review top blogs and websites on your topic for ideas.
INTERVIEW EXPERTS: Record the interviews, then transcribe them into an eBook. Better yet, interview 10 experts and create a series of 10 eBooks!
BLOG TO BOOK: Convert 20 of your best blog posts into an eBook.
Course Overview & Outcomes (The 8 P's)
The course is designed to be extremely practical. Make no mistake: conceiving, writing, editing, publishing, launching and marketing an eBook in 60 days is a BIG COMMITMENT! It's also very achievable. I know, because I've done it myself and have coached my clients to do it too.
And I'll be there holding your hand, cheering you on, and keeping you accountable every step of the way to make sure your book gets done, published, and ranked in the top 5 on Amazon.
At first glance it can look overwhelming. That's why I've broken the course up into 8 modules with milestones you can celebrate along the way.  I call them "The 8 P's."
PLAN
You'll define your book's transformational promise.
You'll develop your title and sub-title.
You'll plan your chapter headings.
PRODUCE
You'll begin to write your eBook.
You'll submit your cover design request.
PLATFORM
You'll develop your platform building strategy to grow your email list and social network.
You'll decide on your book launch bonus.
You'll reach out to potential partners to promote our book.
POLISH
You'll  submit your eBook to the editor.
You'll  finalize your cover design.
PARTNER
You'll gather "blurbs" (endorsements) from influencers.
You'll solidify commitments from partners who will support your book launch.
PUBLISH
You'll  upload your eBook to Amazon, set your initial price, select your categories and press the 'PUBLISH" button! OMG.
You'll  gather your first verified Amazon reviews.
PROMOTE
You'll run your Kindle 5-day free promotion. This is fun!
You'll  activate your eBook promotion machine!
If all goes well you can expect your #1 Amazon ranking this week.
PROFIT
You'll create an innovative, passion-based plan to monetize your message through back-end products, services and programs.
What's Included

I've designed the eBook Bestseller in 60 Days course to give you all the knowledge, support and resources you'll need to produce, publish, promote, and profit from your eBook. Check it out...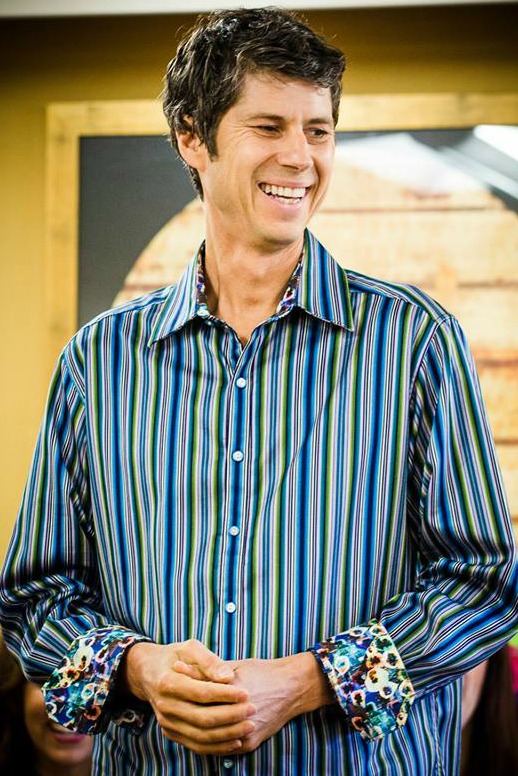 Available Upgrades
If you feel you would benefit from a little extra help with your book launch then consider the following services that I offer in addition to the basic course elements.
UPGRADE OPTION #1
Book Launch Landing Page
I'll build you a beautiful web page for to promote your book so you can send people there before they buy your book to learn about it and hear about the amazing bonus you'll offer when they order your book.
The page will be fully integrated with your email marketing service (which I'll set up) so that you can collect email addresses when people order your book.
I normally charge at least $1,000 for this but am offering 50% off for my eBook Bestseller in 60 Days clients. See pricing at the checkout below.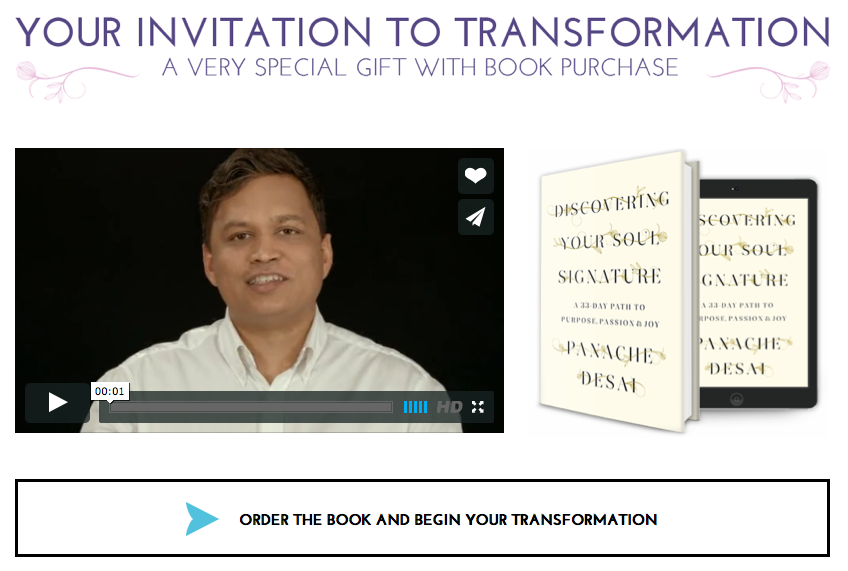 UPGRADE OPTION #2
Book Launch Landing Page PLUS 1-on-1 Coaching & Implementation
This option includes the book launch landing page describe above PLUS and additional TEN HOURS of my time dedicated to your project.
You may use my time any way you wish including:
1-on-1 weekly 30-minute coaching calls
eBook formatting
web design in addition to your landing page
video editing
email marketing/CRM set up
technical support for a webinar
I am offering 1/3 off my usual hourly rate for my eBook Bestseller in 60 Days clients. See pricing at the checkout below.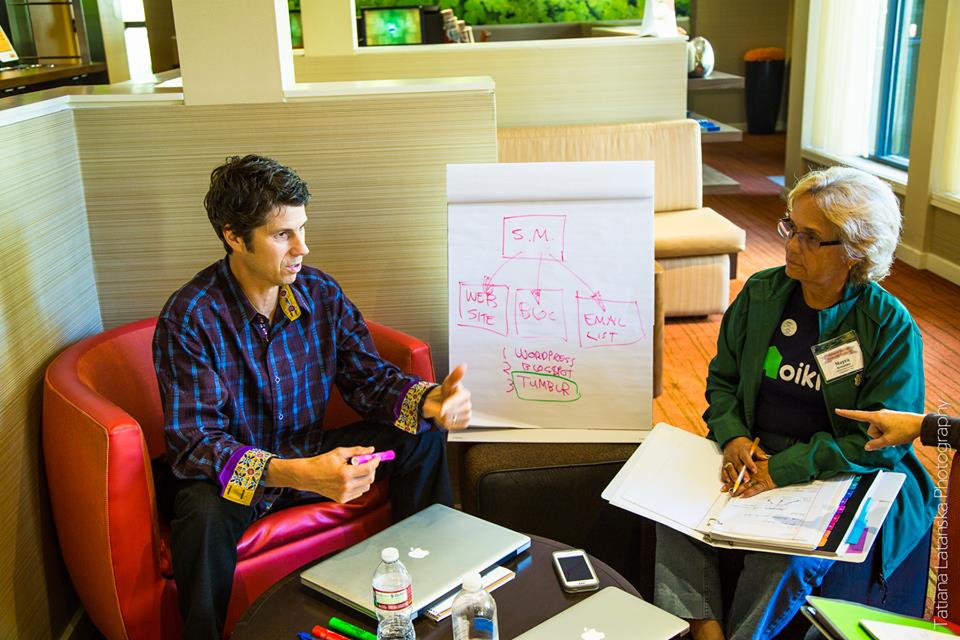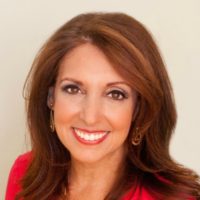 Marci Shimoff is a #1 New York Times bestselling author, a world-renowned transformational teacher and an expert on happiness, success, and unconditional love. Her books include the international bestsellers Love for No Reason and Happy for No Reason. Marci is also the woman's face of the biggest self-help book phenomenon in history, as co-author of six books in the Chicken Soup for the Woman's Soul series. With total book sales of more than 15 million copies worldwide in 33 languages, Marci is one of the bestselling female nonfiction authors of all time.
Marci will be teaching you her best practical tips for planning and writing your eBook.
Joel Roberts is a former, prime-time, KABC radio talk show host in the #1 radio market in the world – Los Angeles.
In the publishing world, Joel is widely considered to be one of the top media consultants in the business. He is the official media coach for the #1 best-selling franchise, Chicken Soup for the Soul. Other best-selling author clients include Stephen Covey, Jack Canfield, and Marci Shimoff. Joel's clients have been on Oprah!, The Today Show, CNN, and every major television and radio talk show as well as on the cover of virtually every magazine and newspaper across the country.
Joel will be teaching you how to make your content and title engaging so that you attract readers.
John Tighe is the bestselling author of 8 eBooks including "Crush It with Kindle" and host of the top ranked business and marketing podcast "Publish Position Profit."
John is an online marketing expert, entrepreneur, speaker, business coach. He works with experts and entrepreneurs helping them to help share their message with the world so that they can build a successful business doing something they love, live life on their terms and inspire others.
John will be teaching you his Kindle publishing and promotion secrets.
Chris Kyle is a speaker, teacher, business coach and eLearning expert who is a leader in the development of highly-interactive and transformative online learning programs that inspire, engage and connect learners across cultures.
Chris also walks his talk by teaching his own public online learning programs in the areas of purpose and conscious masculinity. He created and hosted the Power of Purpose Global Summit, which drew over 10,000 participants from 85 countries; created and teaches the Man On Purpose 7-week Online Course; and was the co-host of the Conscious Men Summit with John Gray and Arjuna Ardagh. He is the author of The Purpose Activation Blueprint.
Chris will be teaching you how to monetize your eBook by creating paid learning programs for your readers.

Meet Geoff Affleck

My passion is helping self-help authors reach more people with their messages. I do this through 1-1 coaching, bestseller campaigns, custom websites, product launches and marketing funnels.
Some of my better-known clients include Panache Desai, Janet Bray Attwood, Chris Attwood and Joel Roberts. For the past five years I've taught the Enlightened Bestseller course with Janet & Chris and #1 NY Times bestselling author, Marci Shimoff.
I've been fortunate to have co-authored three #1 bestselling books:
Enlightened Bestseller: 7 Keys to Creating a Successful Self-Help Book
Breakthrough!: Inspirational Strategies for an Audaciously Authentic Life
Ready, Set, Live!: Empowering Strategies for an Enlightened Life
Two more of my books will be launched this spring: Inspired by The Passion Test: The Power of the #1 Tool for Discovering Passion & Purpose; and Shine Your Light: Powerful Practices for an Extraordinary Life.
My MBA is from the Schulich School of Business in Toronto. I was born in Australia, and now live on Vancouver Island, BC Canada, where I'm into yoga, sailing, carpentry and being with my wife, Lesley, and daughter, Skyla.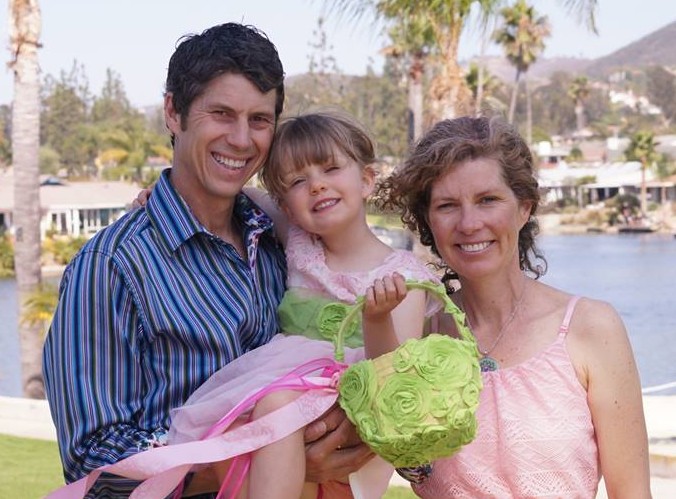 A little love from my clients...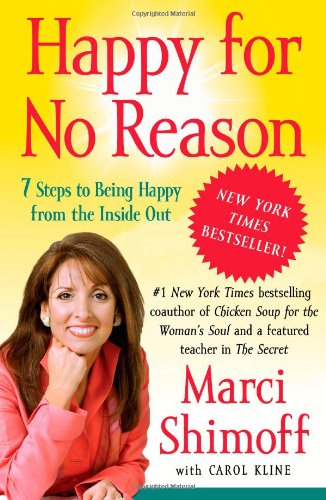 "I can attest to his commitment to his client's success"
"When it comes to helping transformational authors build their platforms, Geoff Affleck is one of the best online marketing coaches in the business. He is quick to identify strategies that can build an email list and produce income -- and when it comes to implementation, Geoff executes with creativity, speed and attention to detail. Having worked closely with Geoff for several years as co-facilitators of the Enlightened Bestseller Mastermind Experience for self-help authors, I can attest to his commitment to his client's success. Geoff is my favourite "mensch" — a particularly good person with the qualities one would hope for in a friend or trusted colleague."
- Marci Shimoff
#1 NY Times bestselling author of Chicken Soup of the Woman's Soul and Happy for No Reason and star of "The Secret".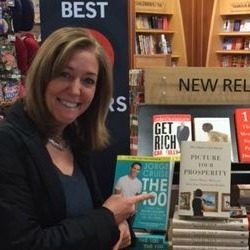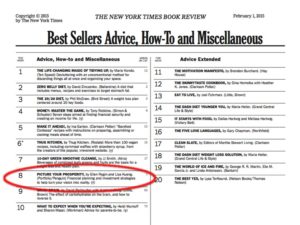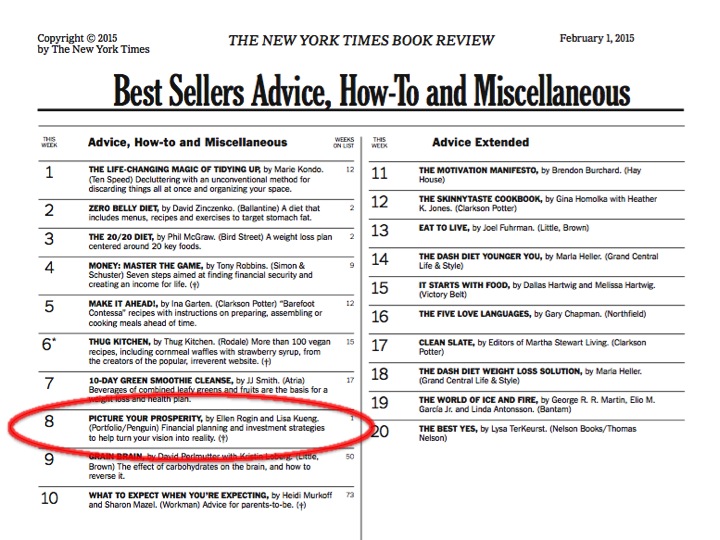 In-depth understanding of marketing strategy
"I've known Geoff for several years now as a mentor in the Enlightened Bestseller program. His in-depth understanding of marketing strategy as well as the technology helped us get our website up quickly and looking great! Most importantly he used his marketing brilliance to make sure our site was set up to support a successful launch of our book. I was so grateful for his creativity and responsiveness. Geoff is a total joy to work with!"
– Ellen Rogin, CPA, CFP®
Co-author of the New York Times Bestseller,
"Picture Your Prosperity: Smart Money Moves to Turn Your Vision into Reality"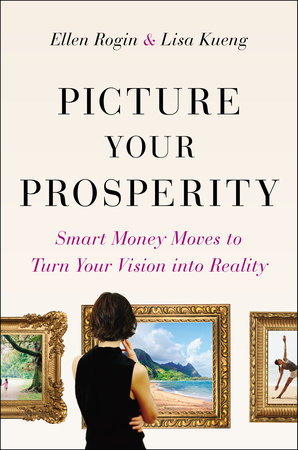 "Provided my team with a new marketing blueprint."
"It was a joy to work with Geoff on the recent promotion of my book. Geoff's years of experience combined with his quick grasp of our business model, my audience, potential audiences and how to effectively share my message resulted in the successful growth of our reach and revenue. Geoff's strong leadership and hands-on approach has provided my team with a new marketing blueprint that will be integrated into our day-to-day operation. Many thanks Geoff!"
- Panache Desai, Vibrational Catalyst & #1 Bestselling Author of Discovering Your Soul Signature: A 33 Day Path to Purpose, Passion & Joy.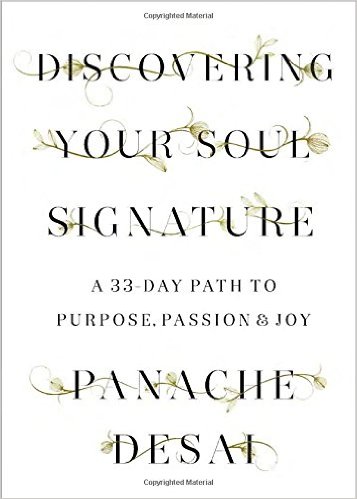 "A marketing genius with the perfect balance of strategy and soul."
I've worked with Geoff for about four years now and as a bestselling author himself his marketing savvy and online expertise has been instrumental in two of my own books becoming #1 Amazon bestsellers. My latest book, Creating the Impossible, became a bestseller two days prior to its official release (!) due to pre-sales and some wise strategy. With his technical genius, Geoff has also helped me create an elegant, functional, and engaging website as well as some beautiful landing pages for programs and events. Geoff is the rare combination of left-brain practical know-how and right-brain creativity and design. In other words, he's a true marketing genius with the perfect balance of strategy and soul.
Thanks Geoff!  I so appreciate your great work in helping me do more of my great work.
– Barbara Edie
Bestselling author, speaker, and high-vibe guide. Author of "Creating the Impossible - What It Takes to Bring Your Vision to Life."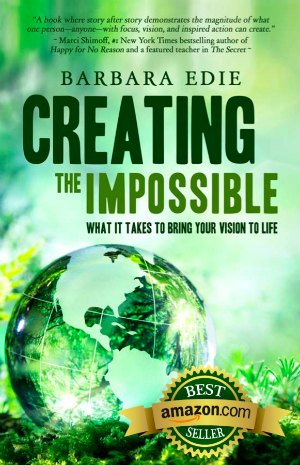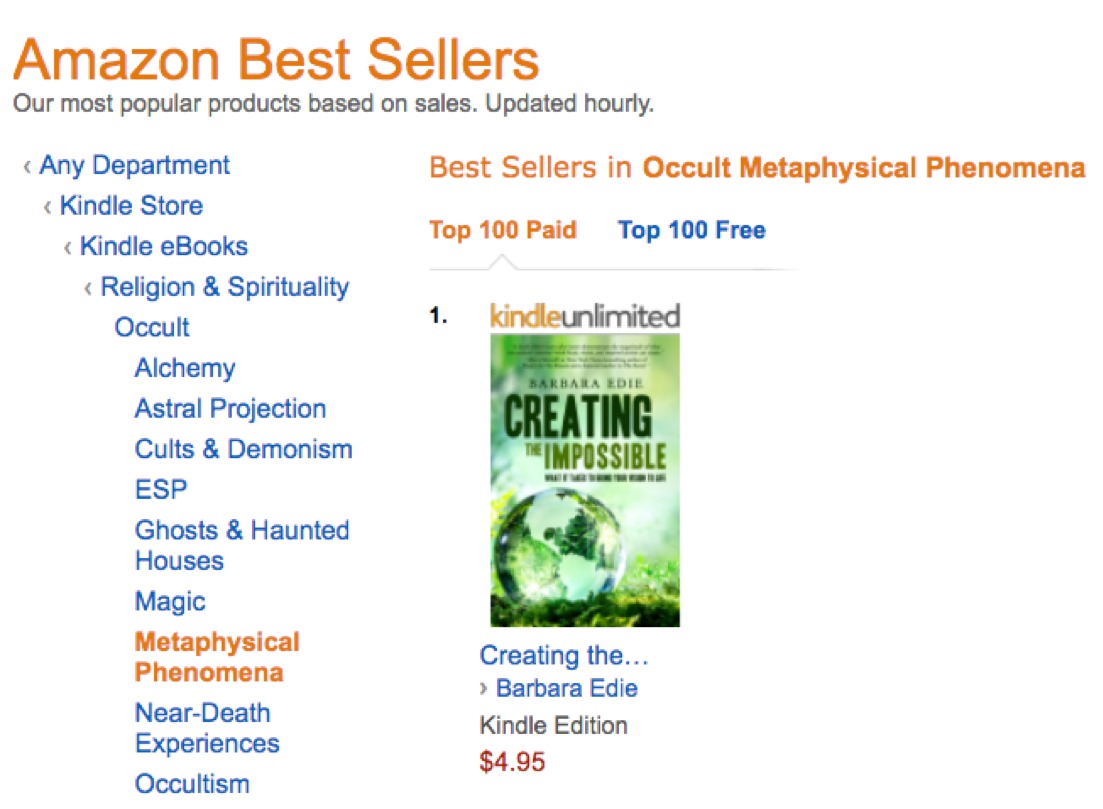 "Thank you, Geoff for taking my book to #1."
"It was wonderful working with Geoff on the launch of Eat Gelato. He is both patient and practical and he reminded me that things are just as they are meant to be. Thank you, Geoff for taking my book, Eat Gelato to #1 in the Personal Transformation category on Amazon UK and no. 1 in Travel Italy on Amazon UK and US. I am surprised and delighted and look forward to working together on the next book!"
– Sharon Smith
#1 Bestselling Author of Eat Gelato.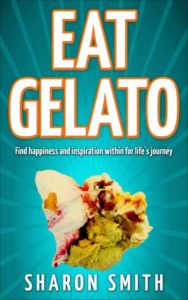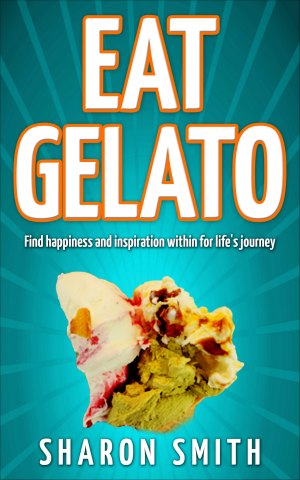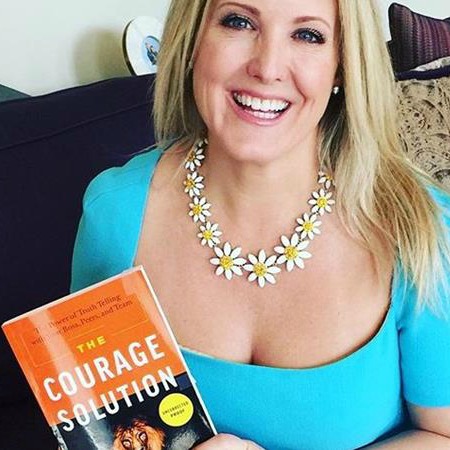 "An absolute God-send."
"Geoff was an absolute God-send in the weeks running up to my book launch!  He knows the publishing/PR business and knows the stress and strain for the author so consistently provided practical and timely support.  From ideation to content creation for my web pages to working with my web designer to anticipating what was coming next, Geoff was a valued partner through the entire process.  I highly recommend Geoff!"
– Mindy MacKenzie
Speaker, CEO Advisor, Bestselling Author of The Courage Solution.
"The Real Deal."
"Geoff Affleck is the real deal and such a delight to work with.  Geoff's insightful knowledge and understanding of marketing strategies, creativity and flare for content manifest a great website.  Engaging, succinct and relaxed, I am looking forward to continuing working with Geoff on my book launch and beyond.  Thank you dear Geoff".

– Dipika Delmenico
Naturopath, Ayurvedic Physician, Speaker and Author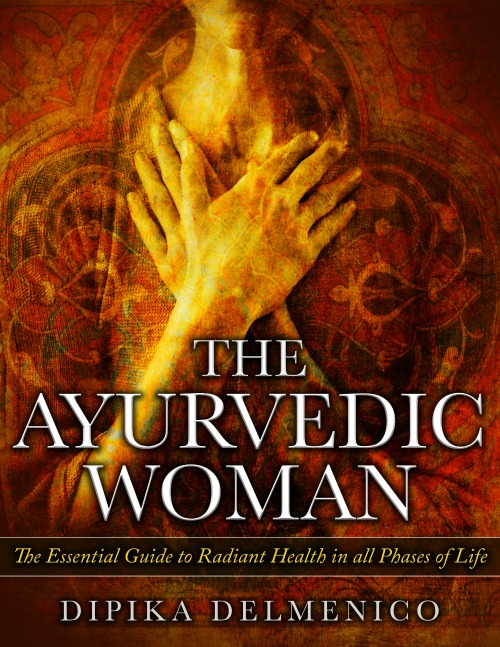 "I doubled my email list."
"Geoff really cares about you and your goals. Using his breakthrough ideas and creative work I doubled my email list. He helped me create a dynamic opt-in page, and develop, host and market a 4-week transformational webinar. Geoff also transformed my website into a warm, inviting and organized place to visit. I couldn't have gotten this far with out him. I plan on calling for his support again and again as I grow my business. He really empowered me with marketing training giving me a system, tools and an organized direction so I can support my list and give them what they are looking for… more joy! Thank you Geoff for being such a loyal, brilliant marketing, technological genius! You are the best! "
– Dr. Shannon South
Award-winning Trans-personal Psychologist and Bestselling author of "Time For Me: From Stressed-Out Mom to Joy Magnet in 3 Simple Steps"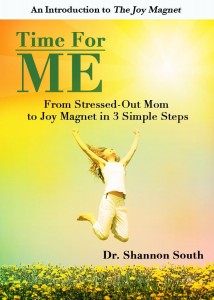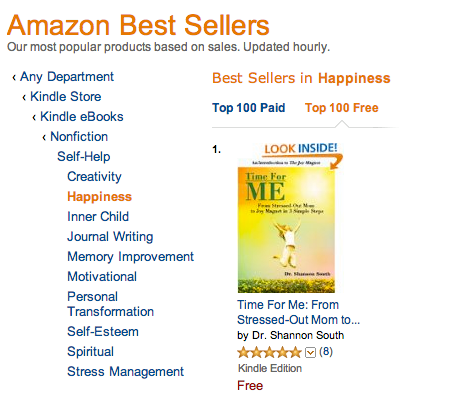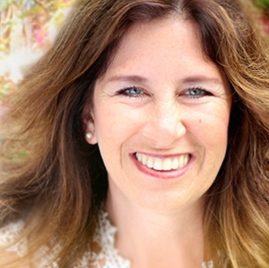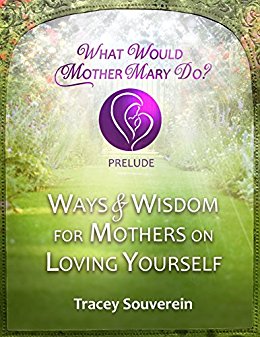 "Geoff is worth his weight in gold!"
"Geoff Affleck has a wealth of information and ideas on how to build your business. I have used Geoff over the past year and his responsiveness, creativity and knowledge has been unsurpassed. Geoff helped me launch my first eBook and taught me which resources would be most valuable and cost effective in that stage of my business. He was well versed in a variety of different service products for email marketing, opt-ins, and websites so he could help me find the best fit for my business goals. He also shared some amazing launch strategies that made my launch even more successful. And along the way he helped tweak my website to make it more appealing and better functioning for my visitors.
One of the things I love most about working with Geoff is his willingness to teach and serve, not just do the work. I feel he has a true interest in my success and has not just been handing me fish to eat but he has been teaching me how to fish.
Geoff was able to coach me throughout the year on ways to build my business further and when I decided to do a tele-summit, he was again phenomenal. He directed me to the best tools and service products for success and provided me extensive training on how to use them. Always being available to answer questions if I got stuck or forgot how to do something.
Although I initially thought I could do most of the work on my own, it ended up there weren't enough hours in the day for me to do so. Because money was tight I hired someone else from a reputable VA company to help me with the "easy stuff" and it was a disaster -- I ended up spending a significant amount of time and money without getting anything done.
I called Geoff and he came to my rescue. What would have taken me (and the VA) 2-3 times as long to accomplish, Geoff, with his knowledge and expertise was able to set up a membership website, email campaigns and shopping carts within a few hours.
Geoff is worth his weight in gold! I can't thank him enough for his support in helping me build my business and I look forward to continuing to work with him as my business grows."
– Tracey Souverein
Bestselling author of "What Would Mother Mary Do?: Ways and Wisdom for Mothers on Loving Yourself"
Praise for Geoff from some happy authors...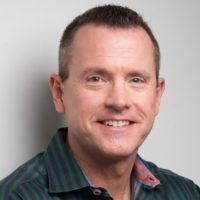 "I learned the 'A to Z' of how to write and market a book."
– Dr. Ron Holt
Bestselling author of "PRIDE: You Can't Heal if You're Hiding from Yourself."
"Working with Geoff on the launch of my book made the process go from 'this is too much!!' to 'this is totally do-able!' for me. "
– Merav Richter
Author of "Brave Ecstatic Woman"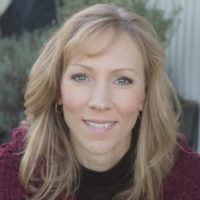 "Cheerleader, an advisor and an accountability/marketing/business partner all in one."
– Kimberley Record
Author of the upcoming book, "Finding Your Forever Body: A 10-Step Guide for Breaking the Diet Cycle for Good"
Frequently Asked Questions
This product is a like a genie in a bottle. It will do just about anything you wish.
Absolutely, but we doubt you'll ever want that. As a matter of fact, we're positive!
Although we don't think you'll ever want a refund, we do offer refunds on a case-by-case basis if it's requested within 30 days of purchase.
Give the demo a test drive!
Not ready to take the plunge? Try our free demo...
Copyright 2017 Geoff Affleck. All rights reserved.